Dallas Federal Judge Enters Groundbreaking Order for Use of Generative Artificial Intelligence in His Court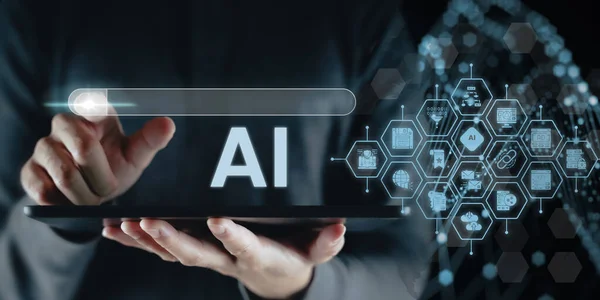 U.S. District Judge Brantley Starr in Dallas appears to be the first U.S. federal judge to issue a standing order directing how generative artificial intelligence may be used—and not used—in his court.

Entered and first reported on May 30, 2023, Judge Starr's "Mandatory Certification Regarding Generative Artificial Intelligence" is a judge-specific requirement that all attorneys appearing before Judge Starr must follow in addition to all federal and local rules. Attorneys must now "file on the docket a certificate attesting either that no portion of the filing was drafted by generative artificial intelligence (such as ChatGPT, Harvey.AI, or Google Bard) or that any language drafted by generative artificial intelligence was checked for accuracy, using print reporters or traditional legal databases, by a human being."

Judge Starr promises to "strike any filing from an attorney who fails to file a certificate on the docket attesting that the attorney has read the Court's judge-specific requirements and understands that he or she will be held responsible under Rule 11 for the contents of any filing that he or she signs and submits to the Court, regardless of whether generative artificial intelligence drafted any portion of that filing." Otherwise, Judge Starr says that "any party believing a platform has the requisite accuracy and reliability for legal briefing may move for leave and explain why." Judge Starr provides a template certificate that attorneys may use to comply with his order.

Judge Starr's innovative and timely requirement follows the wake of recent news that has stunned the legal profession. On May 4, 2023, the U.S. District Court for the Southern District of New York issued a show-cause order after attorneys in Mata v. Avianca, Inc., Case No. 22-cv-1461, filed a brief "replete with citations to non-existent cases" and an affidavit that attached the purported opinions in those cited cases. The Court found that "six of the submitted cases appear to be bogus judicial decisions with bogus quotes and bogus internal citations."

On May 25, 2023, the attorneys filed affidavits to explain what happened. The researching attorney admitted that he located the cases "in consultation" with ChatGPT. He provided screenshots of him asking ChatGPT whether the cases are "real" or "fake" and, perhaps most shockingly, of ChatGPT assuring him that the cases are "real" and "can be found in reputable legal databases such as LexisNexis and Westlaw." The researching attorney told the Court that he was "unaware of the possibility that [ChatGPT's] content could be false," and that he will never use generative artificial intelligence for legal research "in the future without absolute verification of its authenticity." The other attorney explained that he did not "personally conduct any of the legal research" or have "personal knowledge of how the same was conducted," and "simply had no reason to doubt the authenticity of the case law" or "the sincerity" of his colleague's research.

On May 26, 2023, the Southern District of New York ordered the attorneys and their law firm to attend a hearing on June 8, 2023, where they are to show cause why they should not be sanctioned under the Federal Rules of Civil Procedure, federal law, and the Court's inherent power.

Judge Starr's new order—written in a way that any attorney or pro se party can understand—intends to prevent such a scenario in his court. Judge Starr explains why:

Here is the ultimate takeaway: regardless of the context or the court, all lawyers owe the judiciary—and the entire public justice system—duties of candor, diligence, and integrity. . . .  And Judge Starr has signaled that he will hold attorneys in his court to these high, and proper, standards.

"These platforms are incredibly powerful and have many uses in the law: form divorces, discovery requests, suggested errors in documents, anticipated questions at oral argument. But legal briefing is not one of them. Here's why. These platforms in their current states are prone to hallucinations and bias. On hallucinations, they make stuff up—even quotes and citations. Another issue is reliability or bias. While attorneys swear an oath to set aside their personal prejudices, biases, and beliefs to faithfully uphold the law and represent their clients, generative artificial intelligence is the product of programming devised by humans who did not have to swear such an oath. As such, these systems hold no allegiance to any client, the rule of law, or the laws and Constitution of the United States (or, as addressed above, the truth). Unbound by any sense of duty, honor, or justice, such programs act according to computer code rather than conviction, based on programming rather than principle."

It is currently unclear whether Judge Starr will issue separate orders in his pending cases directing attorneys to review his new requirement and file this certificate. Until Judge Starr does so, it would be prudent for attorneys who have cases pending before Judge Starr to file their certificates when they learn of his new requirement or, at the very least, before they file anything else.

Furthermore, recent events and Judge Starr's order demonstrate the need for attorneys and clients' heightened vigilance regarding the dynamic and evolving relationship between technology and the law. Parties who have cases before Judge Starr should consider asking their counsel about their compliance with this new rule and about their counsel's use of generative artificial intelligence, if any, in the scope of their legal representation. And all attorneys should always verify that their court submissions are accurate, whether they or a colleague performed the work, and they should stay informed of any similar new judge-specific requirements or local rules that may begin to govern their cases in other courts.

Here is the ultimate takeaway: regardless of the context or the court, all lawyers owe the judiciary—and the entire public justice system—duties of candor, diligence, and integrity. Although generative artificial intelligence in the legal profession and Judge Starr's order are new, Federal Rule of Civil Procedure 11 and Dondi Properties Corp. v. Commerce Savs. & Loan Ass'n, 121 F.R.D. 284 (N.D. Tex. 1988) (en banc)—required reading for pro hac vice admission to the Northern District of Texas in civil cases—are not. And Judge Starr has signaled that he will hold attorneys in his court to these high, and proper, standards.
Alan Carrillo is an associate in Brown Fox's Dallas office. His practice is focused on litigation and corporate bankruptcy. From 2019 to 2020, Mr. Carrillo served as an inaugural law clerk to the Honorable Brantley Starr, U.S. District Court for the Northern District of Texas, in Dallas.
Notice: This article has been prepared for general informational purposes only and is not intended as legal advice.